GET INVOLVED!
Participate in getting the word out and sparking discussions where you are!
HOST A SCREENING
Download resources here to help you to host a screening at your workplace, organization, school, community centre, living room or wherever you can make impact!
Download the image below and add your personalized details.
SOCIAL MEDIA ASSETS
Download and use as you like!
LEARN MORE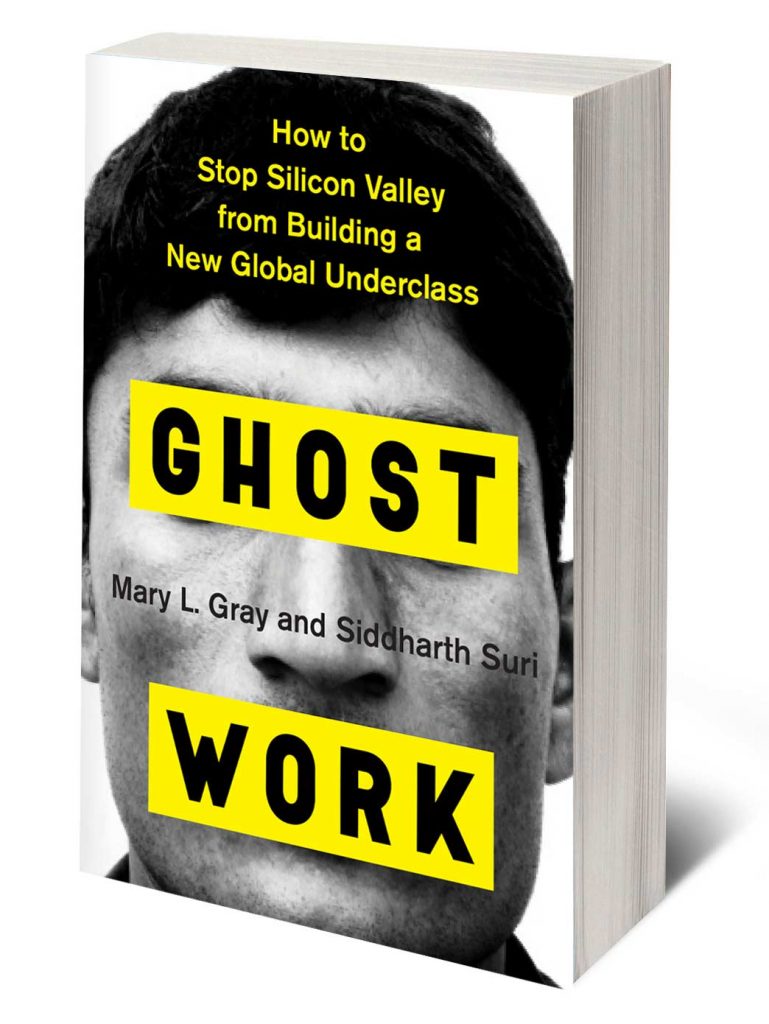 Ghost Work: How to stop Silicon Valley from building a new global underclass | book by Mary L. Gray and Siddharth Suri, A necessary and revelatory expose of the invisible human workforce that powers the web—and that foreshadows the true future of work.
Essential but Unprotected: NYC's App Food Delivery Workers | Worker's Justice Project/ Los Deliveristas Unidos and Cornell ILR release the findings of the first of its kind gig economy report – Essential but Unprotected: NYC's App Food Delivery Workers. A participatory action research project that examined the working and living conditions of NYC app-delivery workers.
Fairwork | Rating best practices in the gig economy. Envisioning a fairer #FutureofWork.
Partnership on AI | Established to study and formulate best practices on AI technologies, to advance the public's understanding of AI, and to serve as an open platform about AI.
MATERIALS FOR WORKERS
We will be adding materials here that can help workers navigate & organize some of the big issues around task-based work in the platform economy.